The most common problems with console issues normally originates from a bad Hard Drive or Optical disc drive. If the disc drive is bad, sometimes we can replace components within the drive to get it working again, rather than replacing the entire drive.
We can fix the following problems related to consoles:
• PS5 / PS4 / PS3 / Xbox Series X & S / Xbox One / Xbox 360 / Nintendo Switch / Nintendo Switch Lite
• Hard Drive Replacements
• Solid State Drive (SSD) Upgrades
• DVD / Blue Ray Drive
• Stuck DVD / Blue Ray Drive
• Power Supplies
• Controller Repair
• Facias / Buttons / lights
• HDMI Port replacement
• HDMI Controller chip replacement
• Clean outs / Loud Console
• Thermal Paste / Liquid Metal Replacement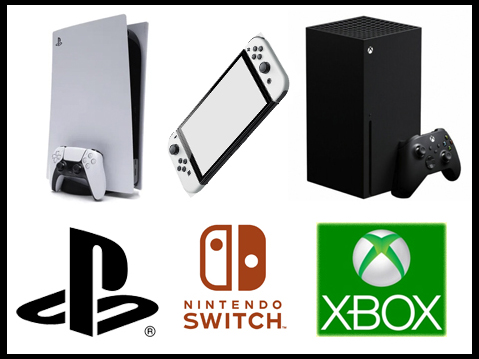 Get in touch with us today, visit our booking form to arrange your repairs.